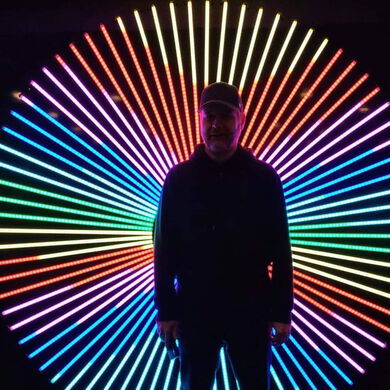 Christian Gonnelle, Motion designer, artiste 2D-3D, basé à Montréal. Fort d'une expérience graphique de plus 15 ans, j'ai eu l'occasion de travailler sur différents projets variés au cours de mon parcours.
Avec le temps j'ai su développer son sens artistique en travaillant sur différents supports et ma créativité a été testé plusieurs fois sur de nombreux projets.
Le Motion design est pour moi un vecteur que l'on peut exprimer pleinement et où l'imagination n'a pas de limites. Je me considère comme un artiste digital en constante découverte, essayant toujours de repousser mes limites! J'espère encore explorer de nouvelles choses, ou d'apprendre de nouvelles techniques.
Christian Gonnelle, Motion designer, 2D-3D artist, based in Montreal. With a graphic experience of more than 15 years, I had the opportunity to work on various projects during my career. Over time I have developed his artistic sense by working on different media and my creativity has been tested many times on many projects.
Motion design is for me a vector that can be fully expressed and where the imagination has no limits. I consider myself a digital artist in constant discovery, always trying to push my limits! I still hope to explore new things, or to learn new techniques.


Compétences / skills:
- Motion design/animation
- Direction artistique / Art Direction
- Graphic design
- Illustration / artwork


---